Good afternoon Gibraltar! 🌞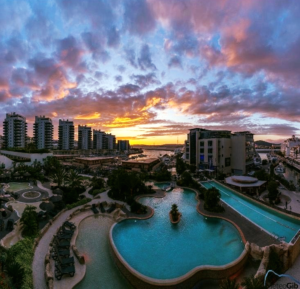 Whoever started the Jumanji game at the beginning of 2020, can you finish it quickly please?!
What's going on in Ocean Village / World Trade Center
CONGRATS >> Our environmentally-friendly tenants, EBike-Gibraltar have won the Business Innovation Award from the GBSB. You can too can contribute to a greener Gibraltar by renting out their fabulous electric bikes. Call Stuart on +350 56004948
The Chief Minister announced this week the next stage of the Unlocking the Rock program will include restaurants to open at 50% capacity. Watch this space!
Kamakura your favourite sushi place in Ocean Village is opening back up on May 15th! Grab a bite and take it home ❤
WOW >> Pizza Express Gibraltar, Las Iguanas Gibraltar and wagamama gibraltar have launched restaurant gift cards! Get more for your money once lockdown ends! What's better than a gift voucher? One thats worth MORE when you use it!
Buy NOW and get up to 20% extra value increase when the gift card is used in the restaurant after lockdown is lifted.
Spend £30 Get £35
Spend £45 Get £50
Spend £60 Get £70
Spend £100 Get £120
email me on emilia.hazellsmith@oceanvillage.gi with your name, phone number and the value of voucher requested and we will contact you to arrange!
Don't forget we have daily offers at Pizza Express, Las Iguanas and Little Bay, Indian Tapas Bar & Restaurant– check their pages daily for updates.
Bfab Gibraltar, Janice Hair & Beauty, Lashes By Jessica Skilton, The Beauty Room Gibraltar, Happy Feet Nursery and The Barber's Lounge are all back in business – check their pages for appointment info.
What's going on in Gibraltar
The Government has published its 'Unlock the Rock' document, setting out the roadmap for bringing Gibraltar out of its COVID-19 lockdown. The document sets out the different phases of the plan, emphasising however that these are subject to public health advice on the progress of the virus.
Community Spirit>> St. John's volunteers have been delivering meals and fruit packs to the vulnerable and St. John have also used their ambulances to transfer the elderly to and from St Bernard's Hospital to Care Home Facilities, allowing GHA frontline workers to focus on COVID-19 related-work. ❤
Good news >>> beach season was declared to be opening sometime in July, so we won't be pasty white forever.
Plus according to a new article in Canal Sur, salt water kills the virus: http://www.canalsur.es/…/la-comunidad-cientifi…/1581300.html. Of course it does!
From next week we will also be able to attend gatherings of no more than 12 people, so we are able to visit families at last! (We know you missed them all really)
Til next week,
Stay Strong Gibraltar! 🇬🇮
photo credit: the inimitable Stephen Ball from MeteoGib